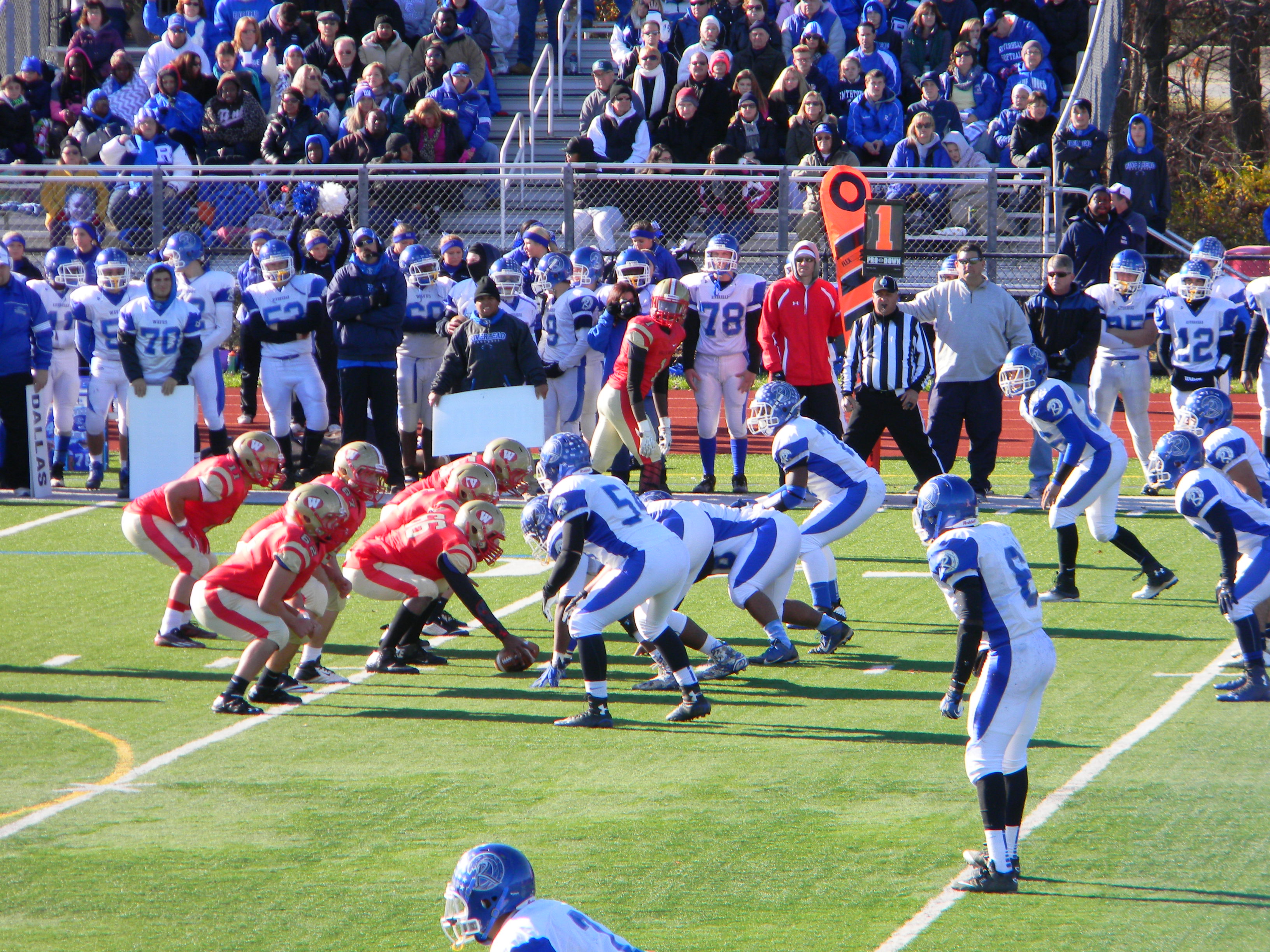 The Hills West Colts defeated Riverhead on Saturday. Running back Ray Lyte led the Hills West charge as he broke off big runs all day and quarterback Anthony Lucarelli also had a big game.
The Colts took a 6-0 lead in the first quarter, as Colts Kicker Ryan Barone connected on two field goals. The two field goals were the first ones attempted by Hills West the whole season and Barone drilled both of them.
There was no scoring by either team in the second quarter, so the Colts took the 6-0 lead into halftime.
About midway through the third quarter, West Quarterback Anthony Lucareli was picked off deep in Colts territory. Riverhead ran the ball back an additional 15 yards to move into the redzone. On the first play after the turnover Riverhead ran the ball 5 yards for the touchdown and they connected on the extra point to take a 7-6 lead.
After the Riverhead touchdown, the Colts completely took over the game.
Ray Lyte broke off a couple of runs to set the Colts up in the redzone. On 3rd and 2 and while under pressure Lucarelli dumped a short pass to Ray Lyte and he took it to the end zone. The score gave the Colts the 12-7 lead. Hills West made the decision to go for it, and it was the right one. The Colts were successful on the two point conversion as they took a 7 point lead.
On Riverhead's first play of their next possession they sent a pass deep down the field and CB Cody Clarson intercepted the pass.
West drove down the field again off of the interception and this time Lucarelli found WR Cameron Jordan in the end zone giving the Colts a 21-7 lead.
From that point the Colts maintained complete control of the game as they continued on to victory with a final score of 28-14.
Hills West will face East Islip, who defeated Bellport, in the Suffolk County Division II Champonship next Saturday at 4:00 at Stony Brook University's LaValle Stadium.