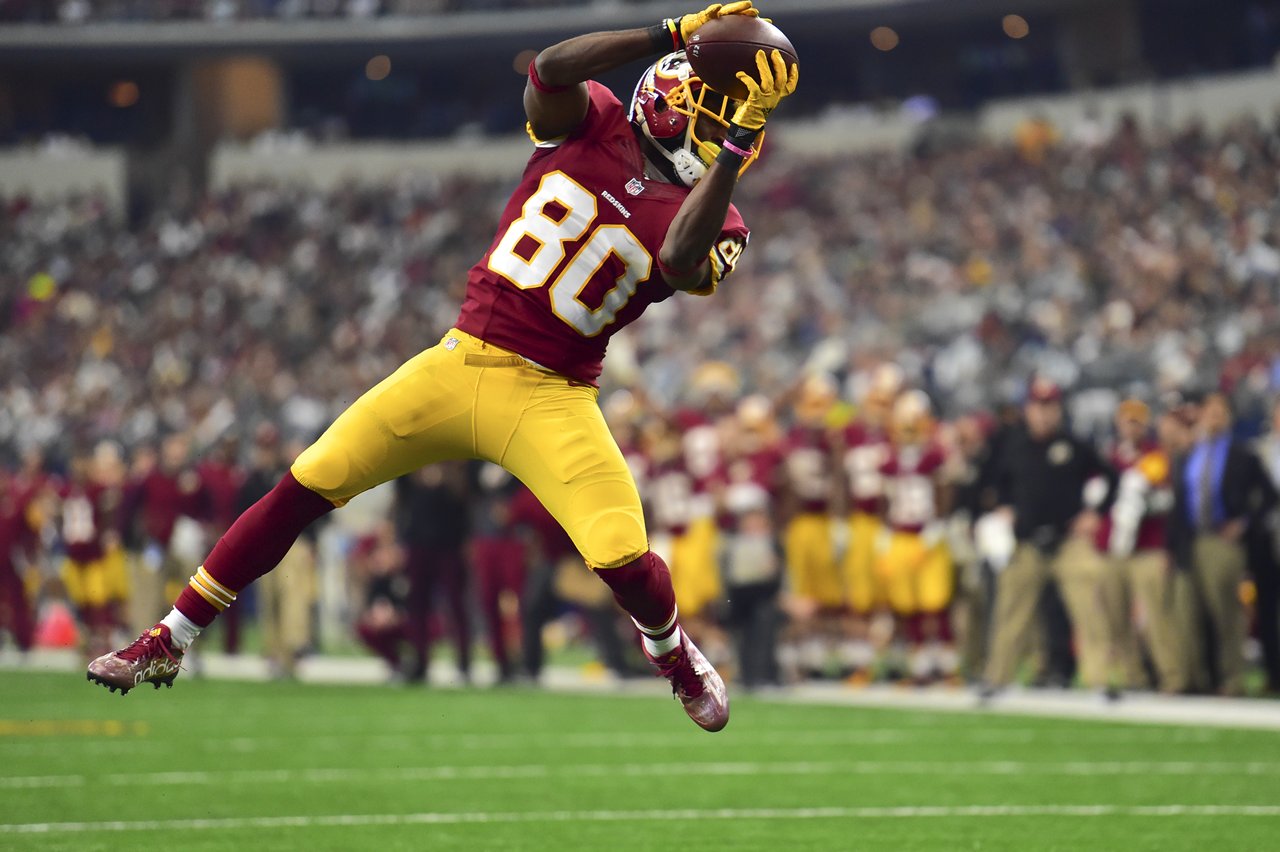 With each passing week, we inch closer to the fantasy football postseason. The rankings tighten up, the rivalries get more intense, and every decision made as an owner sees it magnitude skyrocket. So don't mess up. Or else…
Starters
Jamison Crowder – In his last two outings, Crowder has been excellent, leading the Washington Redskins in targets while also posting double-digit fantasy points in both weeks. Although the Saints' defense has improved, it is still far from elite, especially when guarding slot receivers like Crowder. Start him this week.
Jeremy Maclin – Playing against the poor Packers' defense has been extremely beneficial for wide receivers this season, especially considering the fact that the Ravens are coming off of a bye. Maclin was hot entering the bye week, so his solid play should only continue after having another week to gel together with "elite" quarterback Joe Flacco.
Javorius Allen – Danny Woodhead is set to return within the next few weeks, but Allen has filled in nicely as his replacement this season. What does this mean? Usually it calls for a time share, but in this case Allen will regress to the backup role. This means that they will milk every last ounce of playmaking ability out of him until Woodhead is back. Therefore, Javorius Allen is a starter against the Packers.
Rex Burkhead – In last week's game against the Denver defense, Burkhead received a season-high 13 touches for roughly 14 fantasy points. This week, the Patriots travel to the black hole to face the Oakland Raiders, who may have the worst defense in all of the NFL. Because of this Rex Burkhead is a sneaky start this week.
Sitters
Samaje Perine – Yes, Rob Kelley is out. Yes, Perine is due for some more carries. Yes, he's facing off against the Saints. No, none of this matters. He just hasn't been effective this season, even when Rob Kelley has been out and Perine's carries have gone up. It's not worth it, so try and bench Samaje Perine this week.
Demaryius Thomas – If he's on your team, you probably need to start him, which isn't even a bad thing, as Thomas has been pretty great in the last few weeks. However, the Cincinnati Bengals rank fourth against opposing receivers, which is far from ideal when Brock Osweiler is the quarterback. Thomas is a great option for the rest of the season, but, if you're capable, sit him against the Bengals.
Ryan Fitzpatrick – I'm not sure why, but Matthew Berry has Fitzpatrick ranked pretty high this week. Playing Miami is indeed a gift… For Cam Newton! There are very few cases where I would recommend starting Ryan Fitzpatrick, most of which include injuries to the other 31 NFL quarterbacks. Sit him. Don't listen to ESPN. He is trash.
Kelvin Benjamin – Tyrod Taylor has been benched. Kelvin Benjamin hasn't been great. The Chargers have some solid corners to match up with the Buffalo receivers. Weigh out the pros and cons, and it doesn't look to good for Kelvin Benjamin owners in week 11. Don't start the ex-Panther this week.
I wish you the best of luck in Week 11!