Author Archive: Ben Dickson
My name is Ben Dickson and I am a junior at Hills West. I write about sports for The Roundup. I am also the co-founder of the Colt's Corner Podcast, posted every Thursday on SoundCloud, Twitter, and The Roundup website. My interests include watching sports, playing sports, and spending time with friends and family.
http://hillswestroundup.com/wp-content/uploads/2018/03/Podcast-CC-S2E21.mp3Podcast (colts-corner): Play in new window | DownloadSubscribe: Android | RSSDoug Lattuca, Ben Dickson, Matthew Gold discuss the latest school, collegiate and professional sports!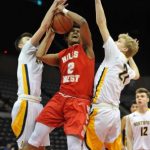 It's the start of the postseason as the ninth-seeded Half Hollow Hills West Colts (15-5) travel to East Setauket to take on the eighth-seeded Ward Melville Patriots in the first round of the Suffolk County AA Playoffs on this Saturday, February 17th, at 1pm. Those records of each team can be thrown away, though, as […]
This past Sunday, the Hills West boys basketball team suffered their first loss of the season to district rival Hills East at Adelphi University in Garden City. The Colts were able to build a comfortable 33-20 first half off of a hot shooting start, and eventually finished off the half with a 36-28 lead. The […]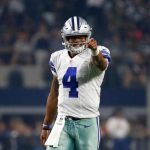 How 'bout dem boys? The Dallas Cowboys have been surging this season. This Dallas team has been lead by two rookie sensations, QB Dak Prescott and RB Ezekiel Elliot, and it also helps that they have a tremendous offensive line. Both Prescott and Elliot have been the talk of MVP and Rookie of the Year […]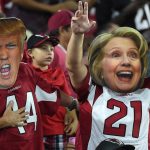 This year's presidential election between Donald Trump and Hillary Clinton has been one of the most anticipated elections in years. It has also been controversial and has had a major impact on the lives of Americans. The election has also found a way to rip up the National Football League into pieces. Players have been […]
In the final home game of the season and the last ever home game for the seniors of the Hills West football team, the Colts went out and absolutely obliterated Deer Park, 49-0. Star sophomore Deyvon Wright shined on offense with 109 total yards and 2 total touchdowns, one rushing and one through the air […]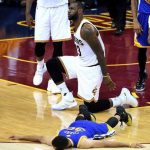 After months of waiting, the 2016-17 NBA season finally begins tonight! It's a new season which provides many teams a chance to improve their greatness, while it's a new start for others. The Cleveland Cavaliers will begin their title defense tonight against the New York Knicks at 7:30 PM ET on TNT. LeBron James returned […]