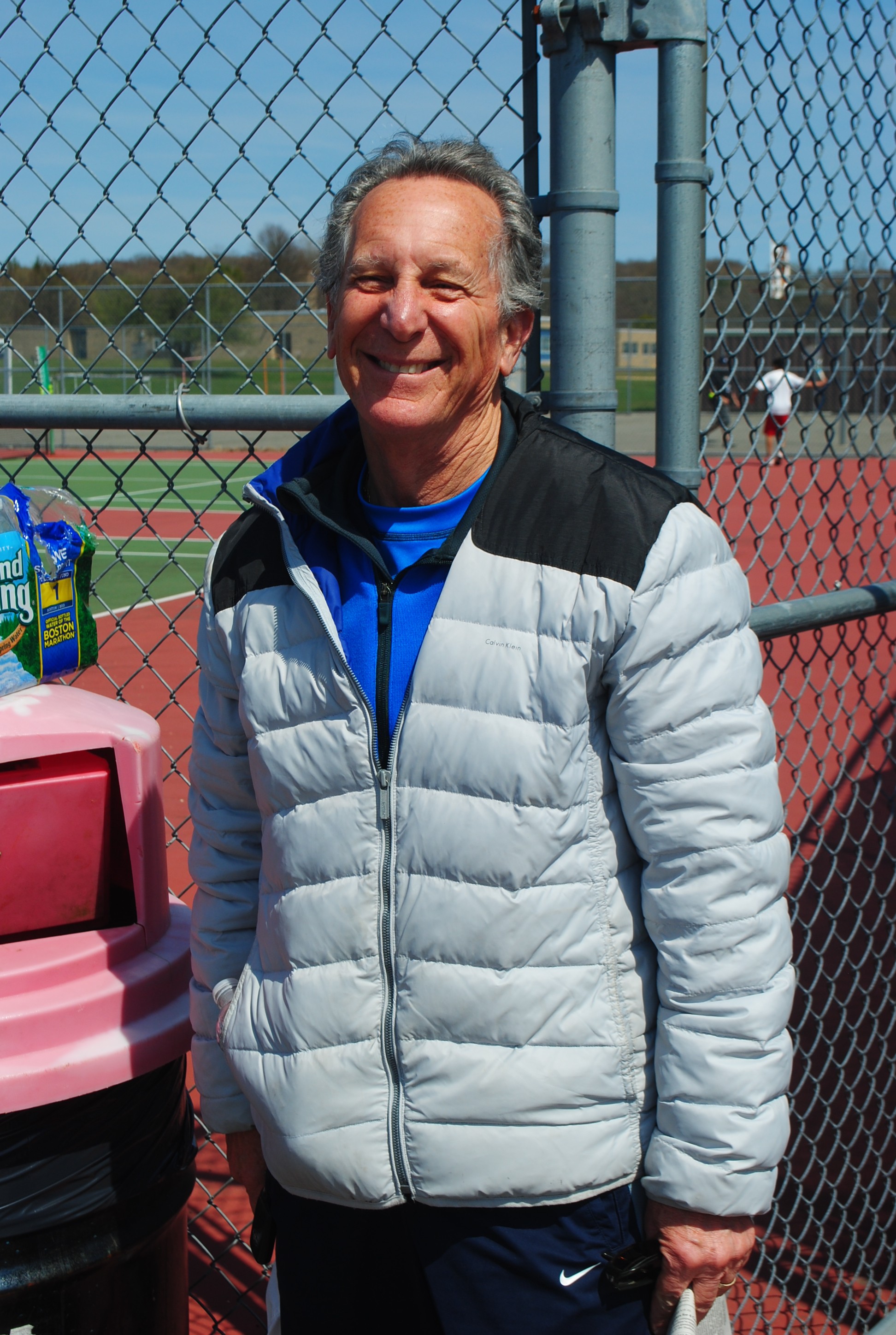 To much surprise, Half Hollow Hills High School West nearly did not have a Boys' Junior Varsity Tennis Team this year.  As recently as a week before tryouts, there was no coach in line for the position, and the possibility seemed very real that the young tennis talents of this school would have no platform to showcase their abilities.  However, at the last moment, a coach was found who could lead the team—a local tennis instructor named Fred Sperber.
Coach Sperber came from out of the blue to save this season of JV boys' tennis. Coach Bryan Dugan, the previous coach for the boys' team, made the move to coaching softball this year, leaving his former position vacant. Coach Sperber runs the men's tennis leagues at Eastern Athletics in Melville and teaches the game to those who seek to improve their skills. Many of his students are members of the JV team, who jumped on the chance to recruit him. Having decades of experience coaching Varsity Tennis at various schools on the island, Coach Sperber brings experience to the table that has proved a boon for the entire team.  Jordan Brodsky says that "Coach Sperber really knows more about the game than almost anyone, and it shows when he coaches us.  Everyone is learning so much."  Having such an elite and experienced coach for the JV team is a rare opportunity for the players, and one that they plan to capitalize on fully.
Despite the short notice, Coach Sperber has fit in quite well.  "I love coaching these kids," he said.  "They are all great players and have done a fantastic job this season."  Coach Sperber is revitalizing the team, teach the game that is his passion.  "My goal is to bring a more competitive atmosphere to the junior varsity team, and train them with the combined goals of succeeding and having a great time with the sport I love," he said.  Unfortunately, however, the JV Team will only have this vaunted coach for this one season, as he will soon be moving across the country.  "I'm really going to miss Coach Sperber," says Matt Levine, a player on the team. "He's been a great coach this season, and I feel like I have really become a much better player, thanks to him."  Coach Sperber did not just ensure that there would be a Junior Varsity Boys' Tennis Team this year, but he took the reins of this team and made its members better tennis players. His premature departure is truly unfortunate for the team, but Coach Sperber had granted these players an opportunity to play, learn, and improve. Hopefully the JV team can find another coach next year that can fill the shoes of this coaching talent.