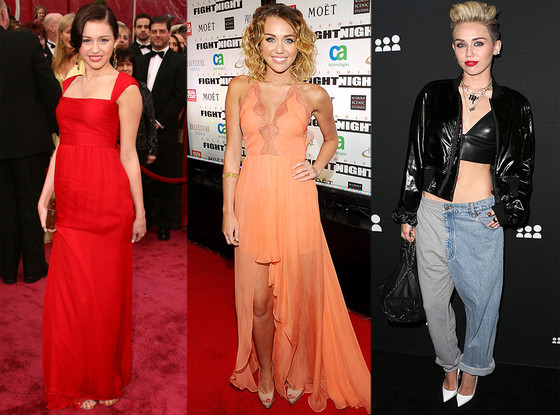 Miley Cyrus' transformation over the years has been widely noticed and criticized by the media, but now Skidmore College in Saratoga Springs, NY, will be offering a summer course strictly about Miley Cyrus.
The course will go over the sociology, race, class, gender, and media of Miley Cyrus.  In fact, that is what the official class is called: "The Sociology of Miley Cyrus: Race, Class, Gender and Media" (Newsday). Ironically, the professor of this course got the idea after seeing the video of Cyrus at the 2013 VMA's, which was probably the most shocking and disturbing (to most young viewers) video of Miley Cyrus in 2013.
According to today.com, "…it will examine what happens to Disney stars as they age…gender stratification…[etc.]" Although there is no official syllabus yet as of now, it looks like it is coming together.
There are multiple opinions about the Miley Cyrus class. Junior Molly Kaye said, "I think it's awesome. Studying people is really cool." Cyrus' drastic transformation from an innocent Disney star to a risqué pop star has garnered attention and curiosity pertaining to what catalyzed her change.
However, other people are either against the idea because of Miley's new transformation, or they are just confused as to what will actually be taught. Senior Haylee Schwartz, said, "I think taking a course on Miley Cyrus is stupid." It is doubtful that studying one person's behavioral changes can fill up an entire course period. The course certainly sounds interesting to those who are interested in sociology or media, but whether the students can take away a valuable lesson about sociology from Miley Cyrus has yet to be determined.
Another student, Senior Jon Mendelsohn, had a more confused reaction; he stated,  "I wouldn't take it…or maybe I would. It depends." Senior Brianna Robinson shared Mendelsohn's confusion about the course, "It would certainly be an interesting course, but I'm not sure that having to watch videos of her over and over would be worth the knowledge." It certainly is not every day that you hear that there will be an official course on the sociology of one singer/celebrity.
Pop culture has greatly influenced what we study and our views on human behavior. The class on the sociology of Miley Cyrus is still in the process of being created at Skidmore College, but whether or not it succeeds will depend on how the student body responds to this controversial class.