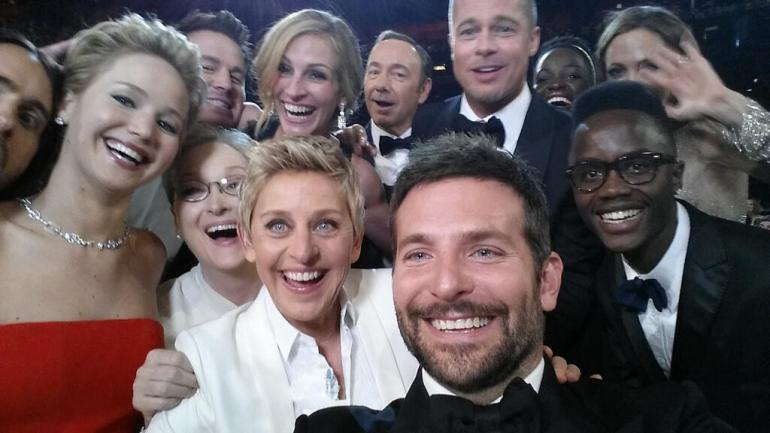 The 86th annual Academy Awards (more commonly known as the Oscars) were announced on March 2nd, 2014. The Oscars are known for their prestigious golden trophies, excitement, suspense, and the "Oscar jinx"- where an actor's career ironically plummets after winning an Oscar.
Matthew McConaughey won Best Leading Actor in Dallas Buyers Club in which he portrayed a man who is diagnosed with AIDS. Jared Leto also won an award for his role in Dallas Buyers Club. In his acceptance speech, he heartwarmingly thanked his mother and his brother. Lupita Nyong'o won Best Supporting Actress for her role as Patesy in 12 Years a Slave. 12 Years A Slave won the award for Best Picture and Disney's Frozen won Best Animated Feature.
This years Oscars had been hosted by stand-up comedian, Ellen DeGeneres. Ellen's spontaneity was an excitement to both the attendees and the viewers by passing out pizza and taking a "selfie" with celebrities including Jennifer Lawrence, Bradley Cooper, Brad Pitt, and Meryl Street, which received over 2 million retweets on Twitter.
Sadly, Jennifer Lawerence and Leonardo Dicaprio did not receive any awards that night. Similar to last year, Jennifer fell on the red carpet but simply and charmingly laughed it off. Finally, Idina Menzel performed the hit song, "Let it go," from the movie Frozen, to conclude another star studded night at the Oscars.