Since Beyoncé's rise to fame as the lead singer of girl-group Destiny's Child, she has established herself as a successful and a world-renown solo artist. With albums including Dangerously In Love, B'Day, I Am… Sasha Fierce, and 4, Beyoncé has released a wide variety of pop, R&B, and soul music over the past decade.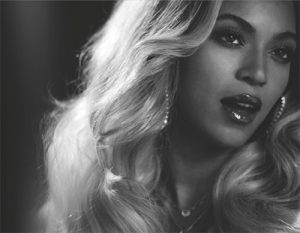 Fast forward to December 2013, Beyoncé decides to surprise the world, as well as her own record label, by releasing her fifth studio album, Beyoncé, unannounced. There were no promo, tip offs, or campaigning involved in this album. The stunned world scrambled to buy the 14-track album, crashing iTunes more than just a few times. Along with a new full studio album, Beyoncé also released a series of short films for each song.
But just why? Isn't promotion encouraged as it promotes the artists' work? "I didn't want to release my music the way I've done it," Beyonce said in a statement on the day of the record's release. "I am bored with that. I feel like I am able to speak directly to my fans. There's so much that gets between the music, the artist and the fans. I felt like I didn't want anybody to give the message when my record is coming out. I just want this to come out when it's ready and from me to my fans."
The reaction was incredible, landing the album at #1 on the iTunes charts and BillBoard 200. Within six days of its released, it had sold 1 million records worldwide.  The album explores a loose song structure, emotive vocals, and minimalistic production, hence introducing a "post-dubstep tinted future R&B."
The track Pretty Hurts is definitely worth listening to. It acknowledges that beauty cannot be defined by misguided and superficial means of beauty, a concept that society is unable to grasp. Beyoncé opened up about the temptation of the music industry and its crazy madness in Haunted, something most artists try to do through their music, but rarely get it across. Jealous is a song everyone can relate to. It's about being human and feeling the inevitable emotions of jealousy. 

Beyoncé is an album that deserves all the respect. Not only did Beyoncé release it without the help of the press, her smooth vocals and experimentation in production proved that Beyoncé's reputation is well-deserved. All the songs are different and all the messages are different. She talks about love, self-empowerment, marriage and motherhood, but also going into darker themes of bulimia and post-natal depression. The album opens up about her life, a unique quality that allows her audience to create a closer connection with both her and her music.