For years, the top 50 artists have dominated the music industry, from radio stations to sold out concerts to record-breaking album sales. From Miley Cyrus and her chart topping provocative image to Lady Gaga who embraces an eccentric, outlandish look, both artists have hit record after hit record and will not be stepping down from their pedestal any time soon.  However, there are artists out there today who have immense popularity from fans of the indie scene, and whose music have not reached the ears of some of the more devoted mainstream fans.  Bands such as Wilco, Vampire Weekend, and many more have great musical talent that deserve to be recognized and artistic prowess on the music scene today.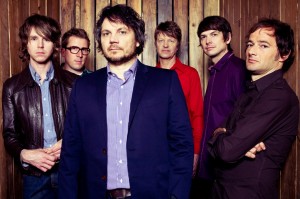 Wilco is an Indie Rock group from Chicago, Illinois.  Although their fan base is mainly more middle-aged Bruce Springsteen fans, they also have been gaining ground on younger audiences as well. However, the band still lack the fandom that they so greatly deserve.  Their well-constructed combination of soulful blues and alternative rock is definitely worth listening to, regardless of one's taste in music. Lead by front man Jeff Tweedy, Wilco's 19 years together as a band has given them the ability to mix Tweedy's accomplished lyrics with the rest of the group's musical talents.  For the first time listener, start by listening to the band's most acclaimed record "Yankee Hotel Foxtrot"; this record is brilliantly captures the sound and talents of Wilco.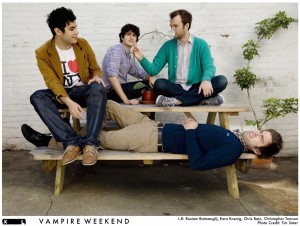 Vampire Weekend is the generic New York City Indie Pop Band formed by musically gifted 29 year-olds who understand how to hit a home-run with their indie fan base. Front man Ezra Koenig and the rest of the group are known to perform in smaller venues such as Central Park and even Terminal 5 in New York.  The band has released four records and follow a similar pattern of very easygoing rock and roll.  For a new listener to the band, their self-titled album from 2007 is filled with passionate lyrics and memorable melodies that are sure to win over a newcomer to the indie scene. A group like Vampire Weekend certainly deserves more acclaim for their music.
Wilco and Vampire Weekend are both bands with moderately sized fan bases, but deserve more recognition for their musical prowess.  It is simply unfortunate that the BLI listeners of the world are not exposed to the endless talent in the indie music scene today.