On February 9th, 1964, Paul McCartney appeared on the music scene in America, performing on the Ed Sullivan Show with a little band called The Beatles. This British musician went on to make history with the Beatles, his solo albums, and with his second successful band, Wings. More recently, McCartney continues to sell out shows and break records. In July of 2013, he set a new record of the highest attendance at a concert at Fenway Park with 36,064 people, only to break the previous record set in 2009 by none other than Sir Paul McCartney himself. For decades, McCartney has entertained millions of people and that has not changed with his most recent album, "New".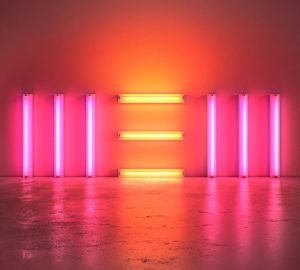 As the title suggests, Paul McCartney's new album introduces a different sound, seemingly as if he were trying to attract a younger audience.  A few songs, like "Looking At Her", include more techno-sounding beats with lyrics that can apply to various age groups. Younger crowds won't be disappointed with this album and neither will their parents, whether they play it on repeat in the car or they listen to the album as loyal McCartney fans themselves.
Fans of The Beatles and Wings will not be disappointed either. This album is not lacking in songs that every Beatles fan craves; songs like "Early Days" and "On My Way To Work" have a more retro tune with lyrics that create a nostalgic feeling. Wings fans will enjoy the rock and roll feel of "Save Us" and "Queenie Eye".  These two songs are consistent with the music that McCartney has been recording in many of his most recent albums.
In my own opinion, the best song on this album is the title song, "New". The song perfectly describes what it is like to have a fresh perspective and a new start. Its upbeat tune creates a song that sounds like it could have been plucked off of one of the early albums of the band that made Paul McCartney a superstar: The Beatles. In the chorus, McCartney sings these lyrics:
"We can do what we want,
We can live as we choose.
You see there's no guarantee,
We got nothing to lose."
These lyrics are representative of the motto of most of students at High School West: we are all trying to figure out who we are and who we want to be as independent people and as students. Paul McCartney's music has become a legendary classic among both students as well as others who were alive the first time The Beatles performed in America and his music continues to be an inspiration for all age groups alike.