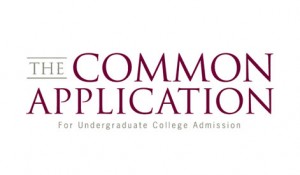 Your eyes are glazed over by the glare of your computer screen, your fingertips are jabbing furiously at your keyboard, and your mind is set on beating your homework deadline. Let's face it;  we've all been there.
At Hills West, many students are plagued with severe procrastination and fiery "senioritis". Beating due dates on turnitin.com has become a sport that many students have learned to master. However, those towards the finish line of this high school decathlon have just recently been startled by technical difficulties regarding their Common App submissions.
In those last few hours before the Common App, a national form of undergraduate applications, were due, seniors throughout the nation quadruple-checked their information and essays. They were astounded, however, to discover that the website would not submit their applications. Click after click, the students became more anxious and frustrated. "Luckily, I submitted my application earlier and I didn't have to deal with this problem," senior Kaitlin Ignacio said. "But I felt bad for my friends who were stressing out at the last minute."
Many universities have acknowledged this technical problem and have extended their due dates; however, this misfortune can serve as a lesson for students throughout America. Don't leave important things until the last minute, for the future is unpredictable.