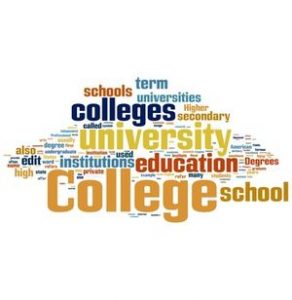 For those students who are looking at possible colleges, narrowing down a list of thousands of colleges to an appropriate list can be very difficult. With thousands of different options to choose from, all varying in location, size, subject offerings, and price, many people can become overwhelmed. Luckily, our school offers students the opportunities to learn about opportunities at different colleges through college fairs.
College fairs are special events where several different schools come together to provide information to the students about their various programs. For those who don't know what schools to consider, or even those who think they made up their mind, college fairs are a great way to learn about schools that might offer a program that suits the students needs perfectly. Hills West Senior Kim Gillman said, "Last year I went to one of the college fairs and it made choosing a school so much easier. The school representatives were very helpful and provided me with all the information I could possibly need. I learned about the schools' campuses, the different programs offered, and even scholarships and financial aid given to the students". Those students that missed the most recent Mini College Day on October 23rd are still able to go to the upcoming one on March 19th and see what the schools have to offer. When asked about this upcoming Mini College Day, Elan Sharony said, "I am looking forward to going to the Mini College Day to see the different universities that are going to be there. I haven't decided on a school that I really want to attend yet and I think seeing different schools and their programs all together will help me choose one that fits me".
Although one of the attractive aspects of the College Fairs is having the ability to go in blindly and learn about various schools, it's a good idea to look up what schools will be at the fair. This will help students manage their time while they are there and make it easier to pick which college representative to speak to first.