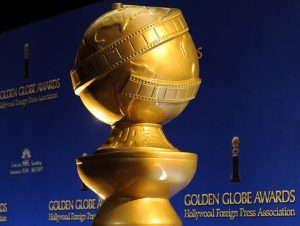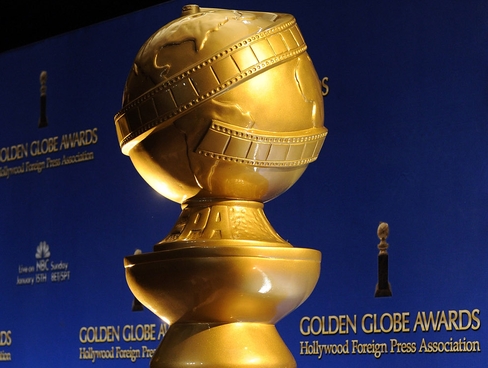 Another star-studded night at the 70th annual Golden Globes brought upon surprises that will be talked about for days to come. Tina Fey and Amy Poehler used their witty humor to narrate the event, in a way that seemed so effortless.  However, the question still remains after the conclusion of the awards, could these awards affect the Oscar picks?
Best Actor and Actress for Comedy or Musical went to Hugh Jackman for his portrayal of Jean Valjean in Les Miserables and  Jennifer Lawrence for Silver Linings Playbook respectively.  Best Actor and Actress for Drama went to Daniel Day Lewis for his depiction of Abraham Lincoln in Lincoln and Jessica Chastain for her performance as the head of a decade long operation to hunt down and eventually kill al Qadea leader Osama bin Laden in the controversial hit Zero Dark Thirty.
Best supporting awards went to another Les Miserables cast member, Anne Hathaway for her part as Fantine.  Christoph Waltz also won best supporting actor for his performance in Django Unchained.  Qunetin Tarantino won best screenplay for his brilliant script for Django Unchained as well.  Les Miserables picked up another win for Best Picture Comedy or Musical.
Perhaps the biggest surprise was the Golden Globes for Argo.  Ben Affleck won for Best Director and the movie won for Best Picture Drama.  It was clear to see the shock on his face, as Affleck did not receive an Oscar nomination for Best Director.
A break was taken during the ceremony to honor the work of veteran actress Jodie Foster in the ceremony's annual lifetime achievement award. One of the most talked about events of the evening was the powerful and emotional speech Foster gave, that ranged from her sexuality to endless thanks to the countless people who had supported her career over a time spanning almost fifty years.
With Fey and Poehler poking fun at Taylor Swift and Foster's emotional speech, this year's Golden Globes will definitely be remembered in the years to come.