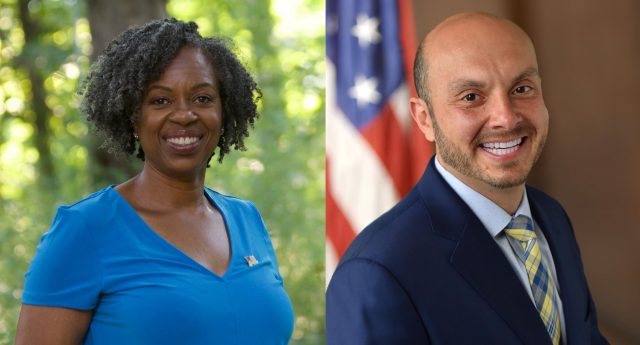 Andrew Garbarino and Jackie Gordon are facing off for the representative of the 2nd congressional district. This is significant because Peter King has been the representative for the past 28 years. King served from 1992 to 2019. As of now, Garbarino has taken a big lead but, there are still many mail-in and absentee ballots still needed to be counted.
Andrew Garbarino is a 36-year-old attorney and assemblyman for New York's 7th District from Sayville. Jackie Gordon was a former Army Reservist from Copiague and is 55 years old. Babylon councilwoman. She currently works as an educator and is a Babylon councilwoman. This race will affect areas such as Wyandanch, North Babylon, Babylon, Baywood, and many more.
Garbarino and Gordon were both asked, "what is the most pressing issue facing the nation" they both responded with very different answers. Garbarino had said, "criminals are being released onto the streets every day and crime is through the roof." He thinks that public safety is of the utmost importance. However, Gordon said, "too often, career politicians advance the agendas of the corporate special interests that fund their campaigns, even when it hurts the rest of us here on Long Island, even as we face the COVID-19 pandemic, politicians in Washington are attempting to take away health care from thousands of Long Islanders with preexisting conditions." In contrast to Garbarino, she thinks that access to quality, affordable healthcare is the top concern of the people.
We should pay attention to this race because with either outcome of whoever wins there will be a big change. If Garbarino wins there will be an increase in public safety and many criminals who will be staying in jail where they belong. But if Gordon wins, there will be an increase in people who can afford to buy health care. This outcome of this race will be the most significant in Nassau and Suffolk County so we should be on the lookout to see who wins and should find out in a couple of days who will be the representative of New York's 2nd congressional district.