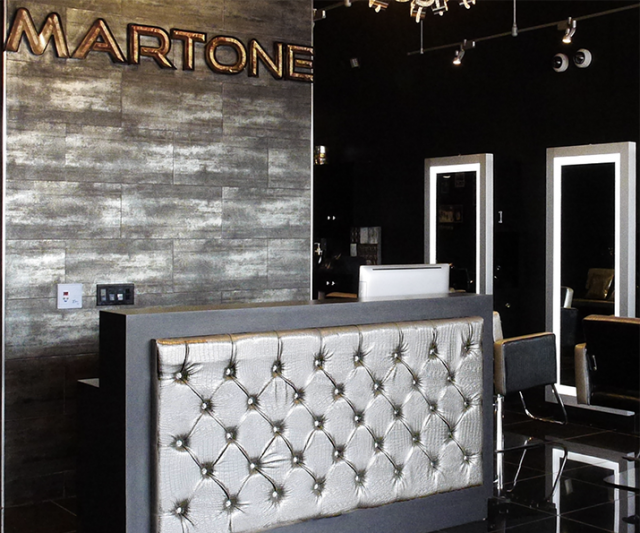 The Martones are living the dream when it comes to building a family name, their business, and their own reality show, Unpolished, on TLC. Not too far away in East Northport, this eccentric family manages Salon Martone, in the heart of Long Island. Run by sisters and Hills West alumni Lexi and Bria Martone, their talents never cease to impress viewers and clients alike.
The show was initially pitched through Lexi's experiences and appearances in the television world prior to Unpolished. Lexi was on cooking shows on the Food Network and Buddy Valastro, the producer of Cake Boss, thought that she was interesting and wanted to find more out about her. One day, he visited the salon and videotaped her and decided that she and her family were worthy enough to be worked with and have a reality show.
The program centers around Lexi, who does nail art and Bria who is a hairdresser. They also focus on other key members of the Martone family, including Jennifer, also known as "Boss Mom" and "Foxy" Grandma, their grandmother. Bria's boyfriend and West alum, Matt Mancuso, thinks that the show has made his relationship with Bria stronger. For both Bria and Lexi, the show has made their salon more popular and has given them more recognition as celebrated cosmetologists.
From a young age, both Lexi and Bria expressed their interests in nail art and hairdressing. Many of their childhood experiences gave them these niches and helped them practice for when it was their time to start their business. "Foxy" grandma had a salon in her house and they used to pretend that they worked in the salon by doing their hair. Bria said that this time and these skills were "something that was instilled in us very young" and that Bria has enjoyed her experiences with cosmetology ever since.
Lexi had always been interested in art and originally wanted to study fashion, specifically fashion design. "I was at FIT (Fashion Institute of Technology) for a little bit and hated it so I decided to start painting things on nails because I like little tiny canvases," said Lexi. The reason Lexi did not want to continue was that she did not like to sew and would rather draw.
She believes that her inspiration was very self-guided because it is necessary to do things for yourself and prove everyone wrong, especially those that tell you that you can't do it. When painting nails, Lexi thinks that it is a good way to express herself and be creative. She says that when it comes to nails, it is "wearable art" that is similar to expressing yourself through fashion. No matter what your niche is, Lexi shared that "eventually you will find it, or it will find you."
When Bria was a student at Hills West, she was a member of the kickline for all four years of her high school career. She also became the captain of the team in her senior year. She was very interested in makeup and hair and always did the makeup for her team for competitions and school performances. When she got older, she would do makeup and hair for her friends for prom and other special events. This later allowed her to discover her love of cosmetology and provided her with help with dealing with different types of skin for doing makeup.
She was always encouraged to go to college and study core subjects but did not believe that subjects like math and science were for her. Her mother also knew that Bria did not want a career path like this. As a child, she wanted to become a cosmetologist and knew that college was not the best option for her. To further her aspirations, Bria participated in the BOCES Program in school to practice and perfect her cosmetology skills.
When giving advice to people who want to start their own business, Bria's biggest piece of advice is to "start young, do what you want, and do what you love."