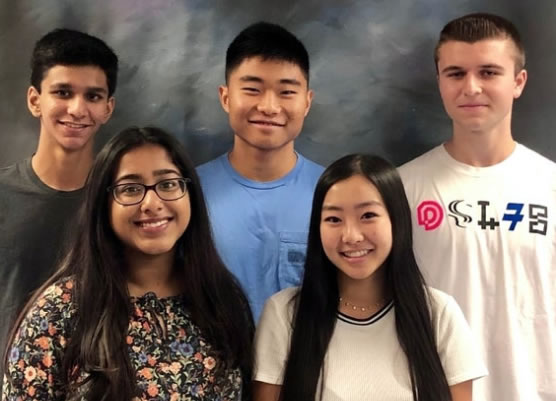 The National Merit Scholarship Program is an academic competition among high school students for recognition and college scholarships which began in 1955. This year, High School West had several students receive Letters of Commendation in recognition of their outstanding academic performance: Rashitha Kudaravalli, Garret Cincis, Krish Malhotra, Tahana Ahmed, Sara Ju, Lamisa Khan, and Erica Chen.
Each year, approximately 1.6 million high school students enter by taking the Preliminary SAT/National Merit Scholarship Qualifying Test (PSAT/NMSQT). This program is conducted by the National Merit Scholarship Corporation (NMSC) where they use PSAT/NMSQT Selection Index Scores to determine 50,000 high-scoring participants who qualify for program recognition. 
Commended Students include two-thirds of the 50,000 scores and will not be continuing in the competition; however, some students may be contenders for Special Scholarships presented by corporate and business sponsors. Many Commended Students of High School West said they were very appreciative of this opportunity.
Although performing exceptionally on the PSAT, Tahana Ahmed stated: "It was pretty surprising and I didn't expect it at all".  A lot of preparation goes into the PSAT/NMSQT but, when preparing one of the main regrets was, "I wish I could've slept more the night before because I wasn't in my best condition" as stated by Sara Ju.
Whether a Commended Student, Semifinalists, or Finalists these top 50,000 high school students are given recognition for their abilities, skills, and accomplishments.