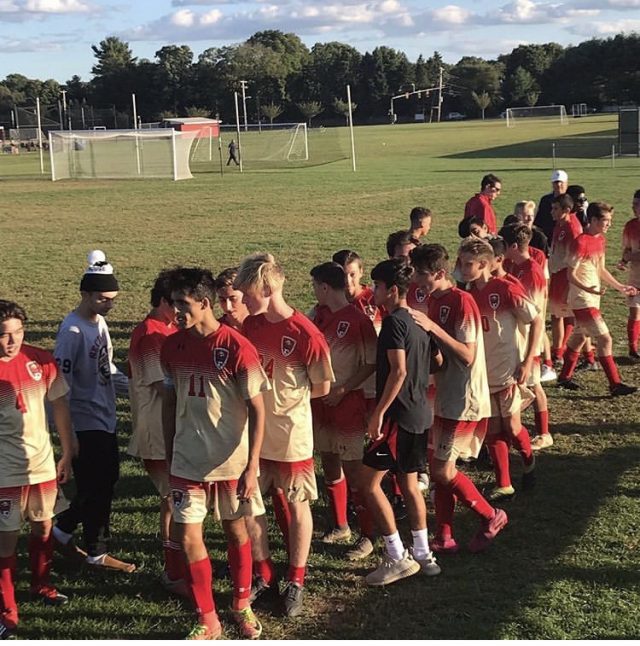 Tuesday, September 24. Hills West defeated Hauppauge 3-1 at home with some fantastic goals.
There were a few chances in the first half from both teams to score, but neither team could do it. In the second half, Hauppauge went up 1-0 on a tap in from a free-kick. Still, with a lot of time left in the second half Hills West was determined to score.
To tie the game, the ball came in from a corner kick and ricocheted off the goalie's hands, but Matt Mandel was there to tap it in and tie the game at 1-1. Then a ball came toward Issah Khanat and he hit it with his chest to Jonathan Bragoli who striked the ball at the net. The Hauppauge goalie was able to get a touch on it but it ricocheted into the top of the net.
Finally, with four minutes left in the game, Frankie Posilico came up the side of the field and beat four defenders. He did multiple scissors to fake out the defender and hit a perfect shot to the upper 90 and scored from 22 yards out to put Happauge away and give them no chance to come back.
Hills West is now in sole possession of first place.