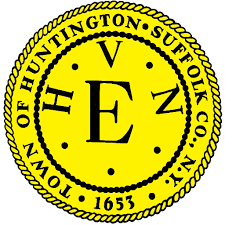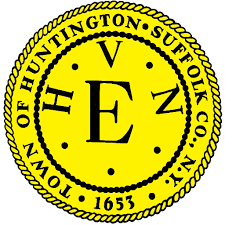 Regardless whether its an election season or not, political awareness is invaluable to have. Political awareness is essential because Politicians can influence our property taxes, plastic bag taxes, local laws, speed limits, etc. For juniors and seniors, property taxes and speed limits have a notable impact, being that we are new drivers and are all discussing the critical and lengthy conversation of how we plan on paying for college! The fewer taxes our parents or guardians have to pay in taxes, the more we can pay for the schools we want. Our county legislators have passed a five-cent plastic bag tax for the purpose to increase local tax intake and to promote a more eco-friendly town, which affects anyone who buys anything. Political awareness also applies to new and developing laws, such as the local law that bans junior parking on Suncrest street. Did you know, that if enough students showed their discontent with that resolution being passed, it wouldn't have happened? Our local politicians serve our community as a whole, not just the ones who propose legislation!
Whether the politician you wanted got elected or not, the votes cast by our elected officials tend to follow party lines. Concerning party lines, there is now two Republican councilman, one independent councilman who was formerly Republican, and two Democratic council members. For a resolution to be passed, besides being unanimous, requires at least a 3-2 majority. With two Republicans and two Democrats, Councilman Cook's vote is crucial if and when a split vote occurs.
As most of you know, Supervisor Lupinacci was elected into office this past November and with him came his stances on local issues and years of political experience in service to our community. Supervisor Lupinacci feels strongly about combating the gang violence that has tainted the good name of our town and has received national media attention. Supervisor Lupinacci is focused on making sure we conserve our tax dollars and ensure they are funds well spent. Supervisor Lupinacci and his office are for policies that are pro-business, pro-economy, and pro-jobs. His staff is also focused on cleaning our local bodies of water in his effort to make the town a more eco-friendly. It is the councilmembers job to work in their constituents best interests and try to work in a bipartisanship nature. It's the job of any politician to represent their constituents to the best of their ability, regardless of their position or office they hold. It is also a sign of respect, or goal if in alignment with the other councilmembers views, to follow the lead of the supervisor to promote his vision of public policy or "direction," he or she feels best for the town.
In the pursuit to follow the direction and policies that are important to the Supervisor and his fellow elected council members, the Town of Huntington will be moving in a new direction. This new direction being: more economically conservative, pro-business, pro-economy, pro-jobs, pro-public safety, and more eco-friendly path. Supervisor Lupinacci feels that his new direction will restore the town council back to representing its residents. I've known Supervisor Lupinacci for many years now, and he is a role model to whom I owe a great deal of respect to as a politician. He is a man of public service and has a strong sense of accountability.
Regardless of whether you agree or disagree with these policies or stances, it is crucial to be involved in your local politics and elected officials. It is your civic duty as constituents and future voters, to be informed and know how these policies and town council votes on resolutions affect you and your family. Before you know it, you will be the ones paying the bills, paying taxes, driving on the town roads, and directly affected by the local legislation. Don't be disheartened, because nothing is set in stone. You have just as much say in the votes passed in county-wide and town-wide resolutions/laws by gathering your peers and family to show your support or outrage on a vote. Elected officials serve OUR community, and OUR interests, never forget that!
If you are concerned with an upcoming vote or a resolution being discussed, show up and SPEAK up! You can always call or email a town councilmembers office at any time. The Town Council meets once a month to host a town board meeting, and posts its agenda online as well so you can view what is to be discussed in advance. The Town of Huntington Town Hall is open from 8:30 AM- 4:30 PM Monday thru Friday and their phone number is (631) 351-3000. Everyone has a voice; everyone has an opinion, and everyone is represented! We are a diverse and educated town, full of brilliant minds and talented orators. Let's use them!