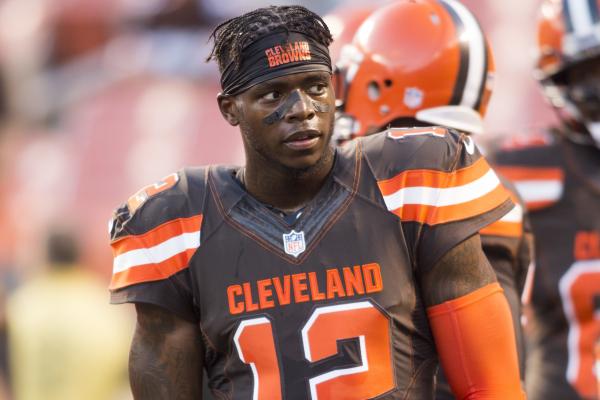 For about 10-12 weeks, fantasy football is all about fun. You play with your friends, trash talk, win some games and lose some games. However, the last few weeks of the season are all business. Here in Week 13, there is absolutely positively no room for error if you're looking to make the playoffs. To get in, try and get help/pointers from as many sources as you possibly can, and, most importantly, trust your gut. Instincts are key to fantasy football, as players often go off if u can truly feel it. That being said, those players will be shared with you by me today. Here are six players that you might think you should start, but I strongly suggest that you do (unless your gut tells you otherwise).
Marshawn Lynch – All season long, workload has been the issue for Beast Mode. However, in last week's matchup with the Denver Broncos, Lynch touched the ball 29 times, which is certainly sufficient. With Amari Cooper and Michael Crabtree out this week against the GIANTS, the stage is set for the beast to feast.
Cordarrelle Patterson – I'm sticking with the silver and black here, as, like I mentioned earlier, they're playing the GIANTS. Big blue is a big mess, as elite new quarterback Geno Smith may turn the ball over once or twice. The Raiders are going to win this game, and they're going to do it in extreme fashion. The Raiders will jump out to an early lead using Patterson's big play ability in the absence of Michael Crabtree and Amari Cooper. After this they'll switch over to Lynch and the run-game. Just a lashing.
Cooper Kupp – Since Robert Woods's injury, Kupp has benefited the most out of the bunch of Ram receivers. Last week, he put up 8 catches for 116 yards. This week, he faces off against an Arizona Cardinal defense that has had difficulty defending the slot. Since Cooper Kupp lives in the slot, expect his production to continue. Additionally, I have a good feeling about this guy.
Corey Clement – Here's a situation. You're team is currently injured, and you are on border between the playoffs and The Sacko. You're desperate for something, as you're playing the best player in the league. Let's face it, if you are in this position, it's not looking too hot this week. So, what do you do? If you're in need of a guy that can get multiple touchdowns any given Sunday, Clement may be able to provide this service for you. The running back has 4 touchdowns in his last 3 games, so he can give you a fighting chance. Watch out for him this week, he might surprise you.
Case Keenum – All aboard the Case Keenum hype train. As a football fan and American citizen, I was able to watch the Vikings play on Thanksgiving this past week. This team, especially this offense, was nothing short of absolutely electric. Keenum seems to be doing a great job of holding off Teddy Bridgewater, as he's currently leading a 9-2 team. Bridgewater's contract is up next year, so let's bring him to the Jets baby. Anyway, Keenum has hovered around or above 20 fantasy points for the last four weeks. He's a guy that you should love to start this week.
Josh Gordon – I know the guy hasn't played in 3 years, but anybody who has seen Josh Gordon's Instagram page knows that he has stayed in shape. In 2013, Josh Gordon LED THE LEAGUE in receiving yards, despite only playing 14 games. This was during Calvin Johnson's prime, so he doesn't mess around. Hue Jackson, coach of the Cleveland Browns, also said that Gordon was starting, and seemed very excited when saying he will play "as much as possible". It's worth noting that Hue Jackson is 1-26 as head coach of this franchise, and that one win came against the then San Diego Chargers. This week, the Browns look to get their first win of the season against the Chargers once again. If they are to do this, it will be on the back of the star wide receiver.
I wish you the best of luck in Week 13, and remember to trust your instincts!