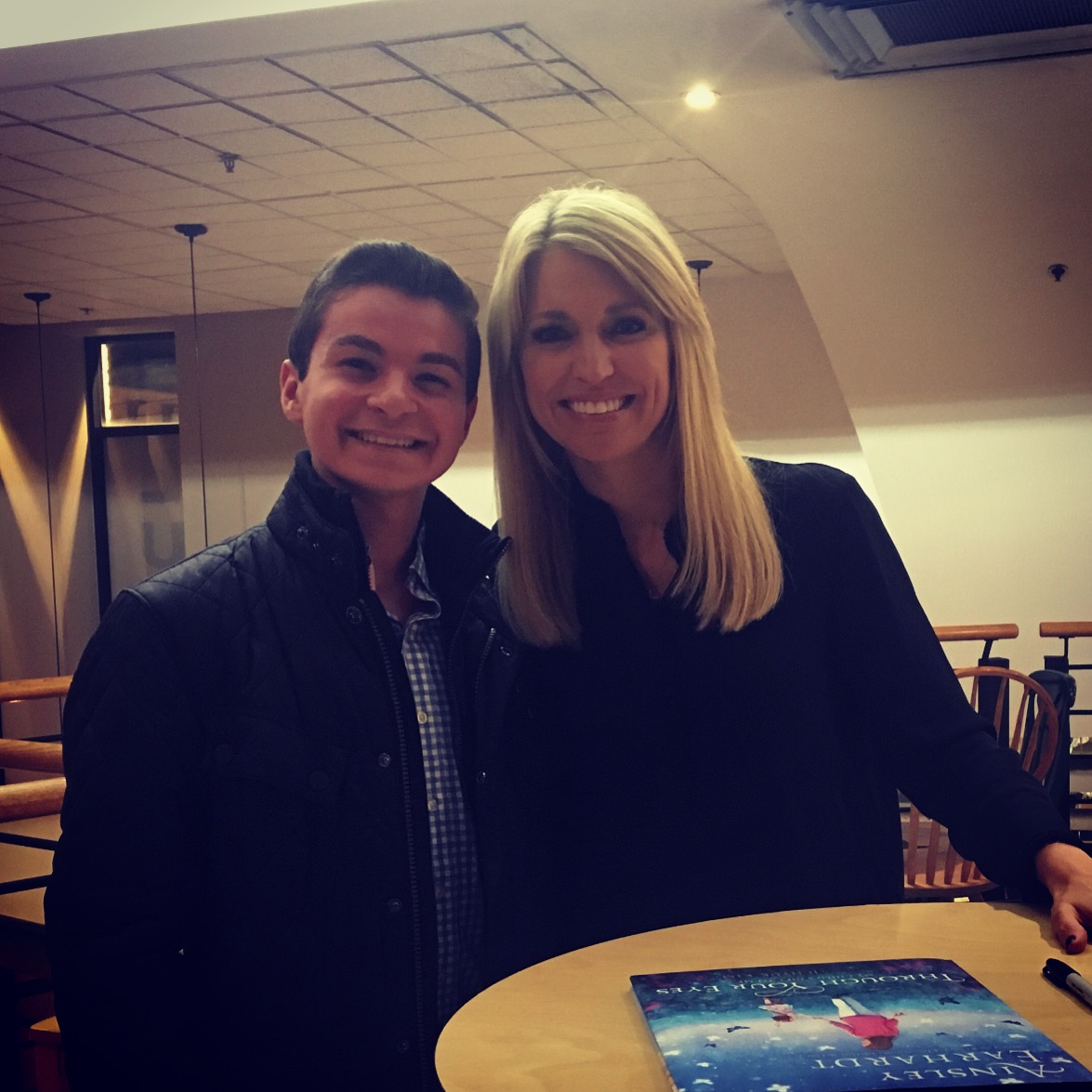 Following the 2016 election, America's view on politics was changed forever. Presidential debates were treated as a national sport, and the highlights were on every media source available for weeks. This election also sparked an influx of public figures to state their opinions on any topic in our society. Musicians and actors comment on foreign policy decisions and influence perspectives on political decisions on a national level. This tidal wave of new social trends is something the American people has never seen before. So, what do we do in a society where everyone has an opinion? We look to credible political journalists.
When we listen to a political commentator, we fixate on which media network they work for and what political perspective they represent. For those of us considering a career in political journalism, I have obtained insightful and beneficial information. This past Tuesday, October 19th, 2017, I was fortunate enough to have met and interviewed Ainsley Earhardt. For those of you who aren't familiar with Ainsley, she is a political commentator and a co-host on Fox and Friends at the Fox News Network. When I was interviewing her, she mentioned that people usually ask a specific question regarding something currently in the news, such as the controversial act of NFL players kneeling for the national anthem, or reflecting on a political experience. I didn't inquire about her experiences on national television. I focused most of my questions on how she got to where she is today. 
The first question I asked was, "What advice do you have for high school students pursuing a career in journalism?" Ainsley started off by saying, that above all, we should follow our passion.  She also advised future journalists to seek colleges and universities that allow students to improve themselves as they grow personally and professionally. Ainsley attended the University of South Carolina, where she was able to practice being a journalist and a media figure. Ainsley also advised students to start small and not be afraid to make mistakes there. Eventually, when you have improved, go for your dream job. Ainsley worked and made mistakes locally so that when she worked in the media on a national level, her skills were perfected. Her final piece of advice was to seek internships. Internships allow us to gain work experiences and learn how to handle the potential workload that we may face in the job market. 
My second question was, "How would you describe President Trump in an interview?" She mentioned how Donald Trump was a commentator on Fox News long before he decided to enter the game of politics (the most brutal sport). In response to my question, she referred to President Trump as friendly, personable, and relatable. 
My final question was, "Throughout your career, what lessons or experiences have you learned, either from yourself or others?" Ainsley mentioned how every night she goes over her questions and what she is going to say the following morning. She then collaborates with different people to attain other points of view. By gaining different perspectives, she has a more informed and balanced interpretation. Ainsley spoke very confidently when she shared her advice that no one should ever burn bridges with anyone! As Ainsley puts it, "The world is too small, and life is too short." As a result of having many experiences as a journalist, she wants to inspire people to never be afraid to ask the tough questions. Ainsley has been working in the media for over ten years, so her advice is truly invaluable.
I learned a great deal from Ainsley Earhardt, and I admire her career as a political journalist. I am also impressed by her devotion to faith, family, and her appreciation of life.   She also expressed her belief that "through cooperation and patriotism, unification of our nation can be achieved." I agree with Ainsley, that we can all come together as a nation, focused on solving problems and creating a better future for tomorrow. Ainsley is currently on a book tour for her new bestseller, "Through Your Eyes: My Child's Gift to Me." You can watch Ainsley on Fox and Friends in the morning from 6 AM to 9 AM during the week.