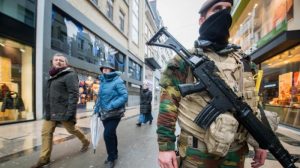 "We are at war," was the only thing French prime minister, Manuel Vallas, had to say in response to the heartbreaking attacks in Brussels, the capital city of Belgium. At approximately 8 a.m. local time on March 22nd, time seemed to stand still as two explosions went off in the Brussels Airport, killing 14 and injuring 92. A little over an hour later, at 9:11 a.m., another explosion went off at the Maelbeek subway station in central Brussels and another 20 were killed along with another 106 wounded.
Only a few days after the arrest of Salah Abdeslam in Brussels, this attack has left the city and the rest of the country shaken. After finally ending a 125 day long manhunt, it seemed as though things were looking up for the world. Unfortunately, this victorious feeling was short-lived as many world leaders have begun speculating that it catalyzed the most recent attack.
Although several months have passed since the Paris attacks, their influence on the world and its politics has not faded. Abdeslam is the last living suspect involved in the November attacks, and his capture–albeit essential for international security–has placed a spotlight on Belgian counter-terrorism efforts, and the light is not entirely positive. In addition to the fact that the search for the world's most-wanted man lasted roughly four months, the criminal was found hiding in plain sight–only about ten minutes away from his mother's home. This has raised questions regarding the efficiency of Belgium's policies on national security, as they have been raiding homes in search of terrorists for nearly have a year. The fact that they did not find any indication of a forthcoming attack shows how serious the threat of terrorist attacks really is, and how under-prepared the world is to fight them.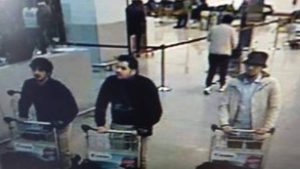 According to Federal Prosecutor Frederic Van Leeuw, the three suspects were caught on surveillance footage where they are seen pushing luggage carts next to each other. He believes that two of them "probably carried out suicide attacks," but the third is still alive. This has prompted yet another manhunt as the city of Brussels has essentially been shut down due to the fear of another attack. Even though this precaution seems extreme, it might be the only option for the Belgian capital. ISIS has already taken responsibility for the attack, justifying the tragedy by saying that Belgium is guilty of "participating in the international coalition against the Islamic State."
It seems as though alleviating Belgium from the threat of Abdeslam has simply made the country a target for more attacks, which creates a horrifying paradox. For the past decade, the only solution towards eradicating terrorism has been to fight fire with fire, and–unsurprisingly–the issue has gone up in uncontrollable flames. In a speech that was delivered shortly after 9/11, George W. Bush announced, "We're at war." Since then, the war on terror has only escalated. Similar to Bush's words, Vallas's declaration has left people wondering: what's next? Furthermore, the anxiety regarding future events was worsened by a tweet that ISIS supporters circulated following the attack, which read, "The worst is yet to come."
Whatever this "worst" may be, though, the world is not giving up. There has already been a flood of international support for Belgium, as feelings of unity tend to run deep during times of turmoil. Subsequently, the Belgian Prime Minister Charles Michel has released a bold statement that communicates the country's refusal to back away from the face of fear, saying, "To those who have chosen to be barbarous enemies of freedom, democracy and fundamental values … we remain united as one. We are determined to defend our freedoms and to protect our liberties." However, three days of national mourning have been declared out of respect for the victims of the attack.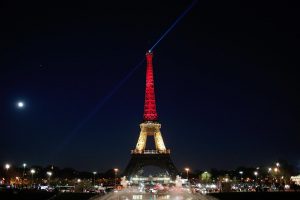 Obama has already commented on the event, announcing that "we stand in solidarity" with Belgium. Similarly, Paris has lit up the Eiffel Tower with the colors of the Belgian flag in a grand display of public support. Sadly, history has repeated itself once again in another shocking manifestation of violence, and now a third country has fallen victim to the same crime. Be that as it may, this does not mean that the battle against terrorism is over; it simply means that it may be about time to think of a new solution for an age-old problem.