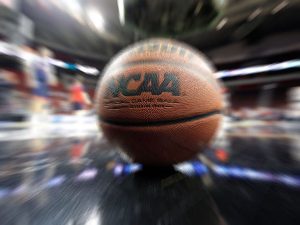 We are less than 20 days into the college basketball season, but yet it feels like March. The amount of upsets that have already occurred is tremendously large and many teams' tournament hopes have already been hurt.
Coming into the season, the Big Ten was supposed to be one of the elite conferences in all of college basketball. So far, not so much. The Ohio State Buckeyes looked like a team that would finish in the top half of the B1G coming in, however, so far they have lost games to Texas-Arlington and Louisiana Tech by a combined 13 points on their home court. These are games in which the University of Ohio State paid the other schools to play them. The Wisconsin Badgers began the season ranked #17 in the AP Poll and kicked off against Western Illinois, a game in which they were 25.5 point favorites in. Little did we know that the Leathernecks would shock the Badgers, on the same night they raised their 2015 National Finalist banner. On the other hand for the Badgers they recently pulled off an upset versus a very tenacious Syracuse team that has also upset ranked teams.
Many people thought the ACC would be the best conference in college basketball but they have disappointed as well. The #17 Notre Dame Fighting Irish were standing tall at 3-0 and were ready to face Monmouth in the quarterfinal of the AdvoCare Invitational in a game which should have been a tune-up before facing Iowa or Dayton in the semifinals. Monmouth had never won a game against an NCAA Division I against a Top 25 opponent, until now. The Hawks defeated Notre Dame 70-68, to pull of their second win over a Power 5 team this season (UCLA was the other win). The Miami Hurricanes were also flying high after 2 convincing wins over Top 25 opponents and a #15 ranking in the AP Poll. Shortly after, the Hurricanes were shocked on their home court by Northeastern, courtesy of a Quincy Ford buzzer beater.
There is really no argument that the Wichita State Shockers have been the most disappointing team in college basketball so far this season. Wichita State started off the season as a national championship contender, earning the #10 spot in the Preseason AP Poll and returning superstar seniors Fred Van Vleet and Ron Baker. But, the Shockers just haven't gotten it together and have lost 4 games by an average of 10 points and right now stand at 2-4. Up next for the Shockers: at 4-1 Saint Louis, Saturday night. The schedule doesn't get any easier for Wichita State, and they can go into conference play with a terrible record.
As these upsets continue, and will surely grow in amount as we approach March, it begs the question whether College Basketball rankings need a change. Are preseason rankings so inaccurate that this many upsets have occurred this early in the season? Or is it the nature of this fast-paced sport that is allowing teams to stay in the big games a little longer to pull out a win. One thing for sure is that it is going to be a much more exciting than expected.
Category: Basketball, NCAA Sports, Sports
My name is Ben Dickson and I am a junior at Hills West. I write about sports for The Roundup. I am also the co-founder of the Colt's Corner Podcast, posted every Thursday on SoundCloud, Twitter, and The Roundup website. My interests include watching sports, playing sports, and spending time with friends and family.