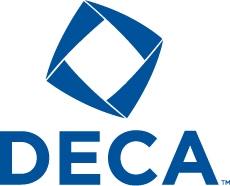 On a bitterly cold Wednesday in January, over 70 dedicated D.E.C.A members, myself included, boarded a bus bound for Suffolk County Community College for the annual regional competition. There, we would take part in a variety of activities, that ranged from taking one hundred question exams to designing advertisements and even conducting job interviews. The Hills West representatives were particularly successful on this day, with over 50 students receiving awards and advancing to the state competition.
The D.E.C.A organization, run by Mrs. Cappiello and Mrs. Southard, is built around empowering the youth to both enhance their business knowledge and also gain general life skills. These competitions challenge each of the participants to study and plan ahead in order to do well, and attain the ability to compete at the state level.Mrs. Cappiello stressed the importance of these competions, saying "The business competitions emphasize the importance of the students active role within the community and the acknowledgement of professional responsibility." D.E.C.A is an organization run on a national level and has thousands of members. It is acclaimed by many to be one of the best business organizations for teenagers. "We feel that D.E.C.A students have a competitive edge within their collegiate business environments due to the real-life business simulations,  their interaction with community professionals and the guidance of industry leaders."
The event was well liked by all, Drew Tucker, a Junior, said "It [the competition] gives me a fun way to test my abilities and knowledge of financial management." When asked about the club in general, Drew said "it's a place that promoted the business field and gives me the opportunity to learn more about my own interests…" Spencer Kirschman, also a junior, concurred with Drew stating that "the competitions are great for those who want to put their skills to use."
The D.E.C.A regional competition held at the the Ammerman Campus of  Suffolk Community College gave the business-inclined high school students the opportunity to showcase their tact and also meet with hundreds of other teens with the same interests. The fifty five students accepted into the state level will travel to Rochester in March to continue their journey. Hills West D.E.C.A hopes to see you at one of their next meetings, and for your participation in next year's competition!