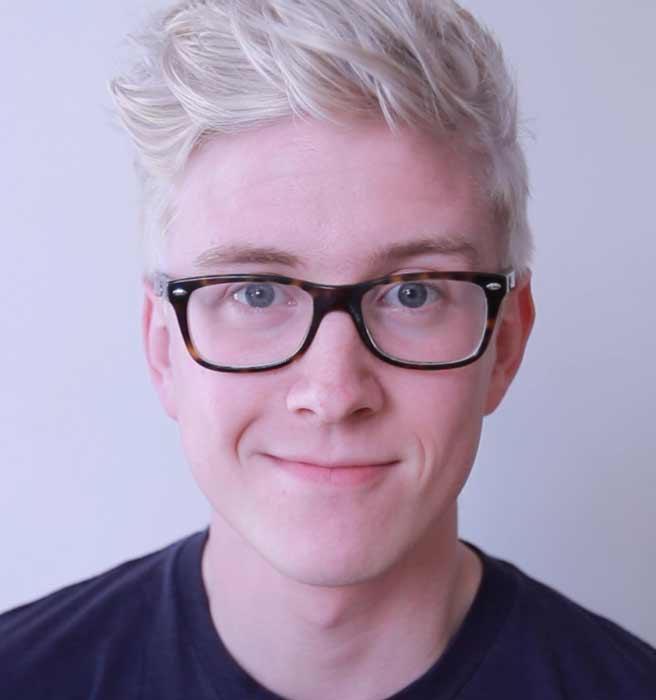 The term "celebrity" no longer pertains to just actors and musicians anymore. Our generation is giving rise to "internet celebrities," who are using Youtube and Vine as a platform for success. These so-called internet celebrities are being integrated into fame, earning interviews on TV, and even topping music charts.
Some Youtubers, like Tyler Oakley, gained popularity almost instantly. He started a Youtube channel for fun and eventually became one of the most influential internet personalities. Tyler Oakley currently has over 5 million subscribers because of his humor. Oakley's videos contain various content that leave his subscribers laughing at each stunt or joke he makes. His videos range from "Q&Slays," to challenges, to random thoughts he just wants to express. Due to his profound popularity, he was seen on Insider Tonight and CBS's The Talk. However, the most commendable thing is the fact that he uses his influence to support The Trevor Project, which is an organization that helps prevent suicide within the LGBTQ community.
Perhaps the most abundant videos on Youtube are makeup and outfit videos. One of the most popular makeup gurus today, is Bethany Mota, who released her own clothing line at Aeropostale and is currently competing with Derek Hough on ABC's Dancing With The Stars. With each of her videos reaching more than 1 million views, she definitely sets the standard for future makeup gurus.
Youtubers and Viners also made their mark on the music industry. Viner Shawn Mendes jumped to the top of the iTunes music chart with the release of his EP in July. Youtuber Troye Sivan also released an album which is called TRXYE. He was almost immediately met with the utmost support of his fans.
Hannah Hart, a female Youtuber, released her book, My Drunk Kitchen, on August 12 and received mostly positive views.
All fame comes with a price. Many internet celebrities received criticism over the past year. Specifically, Nash Grier who is nicknamed "Trash Nash" for some of his inappropriate behavior on a Youtube video and a Vine, which were deleted shortly after. Viners Jack Johnson and Jack Gilinsky, also known as Jack and Jack, wrote a song called "Doing it Right," which addresses the hate and how they are just going to brush it off.
Times have changed, and so has the definition of celebrities. No longer does one have to earn a major movie role, or be signed to a label. One six second video can change a person's life and change the face of a generation.