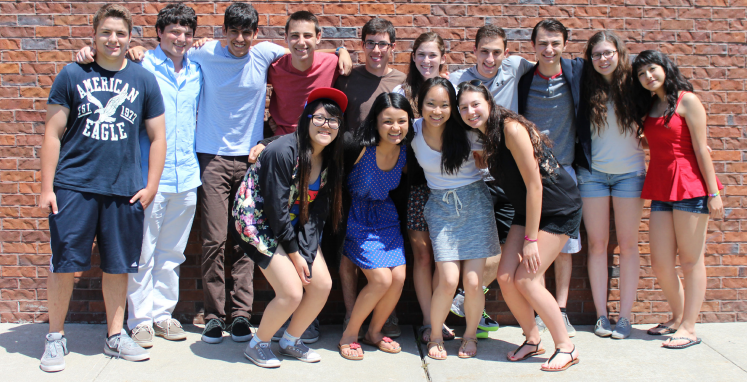 Dear Hills West,
Congratulations on completing the 2013-2014 school year! On behalf of the entire Roundup staff, it has been an very successful year.
Over the past four years, our club has transitioned to an online platform. Our website has greatly expanded the amount of content and timely news it provides to the student body. It was definitely a difficult adjustment moving from all print news to an online source over the course of the last several years. One goal the club would like to achieve next year is to actively engage the community on the website through more polls, contests, and readership.  We have made tremendous efforts toward our website and were titled "The Best Online Publication " at the LIU Post High School Journalism Awards. I am excited to see how the website will progress next year.
Our first issue was published right after homecoming. Throughout this week, the spirit within the school was  palpable and it wasso rewarding to be able to capture this in our first issue. With recaps of homecoming events and the football game, we were thrilled to start off this school year on an exciting note.
Next came our holiday edition. The Roundup staff took this opportunity to spotlight the motivated student body that gave back to our local community this festive season. After we covered students making a difference in our community, we thought it would be great to organize a school wide fundraiser and activity.
One of my favorite events the Roundup initiated this year was definitely the Cupcake Wars. It was so exciting to get 5 different clubs involved in one unified event to raise money to combat child hunger in America. Overall, Hills West raised a total of over $500 for the No Kid Hungry Campaign. I hope next year's Cupcake Wars are even bigger and better!
Most recently, our May Issue was dispersed. In this issue, we had the opportunity to include articles written by students in the journalism elective, shedding light on a multitude of topics that interested students in the class. We wanted to expand the voice of the newspaper and get more students involved in a dramatically changing field of work.
This year could not have been as successful as it was without the relentless effort by the entire Roundup staff. This year there was a big growth in the use of our website, www.hillswestroundup.com. The staff worked very diligently to provide relevant and timely news to the student body through polls, pictures and articles. Thank you to all the editors and writers for your contributions to The Roundup throughout the year. You should all be very proud of your work. We could not have done it without you! Lastly, thank you to our outstanding advisors, Mr. Riccuiti and Mr. Doxsee, for your suggestions and constant support.
Thank you for reading and good luck to all the Seniors on your future endeavors!
Rachel Shuster
Editor in Chief of The Roundup