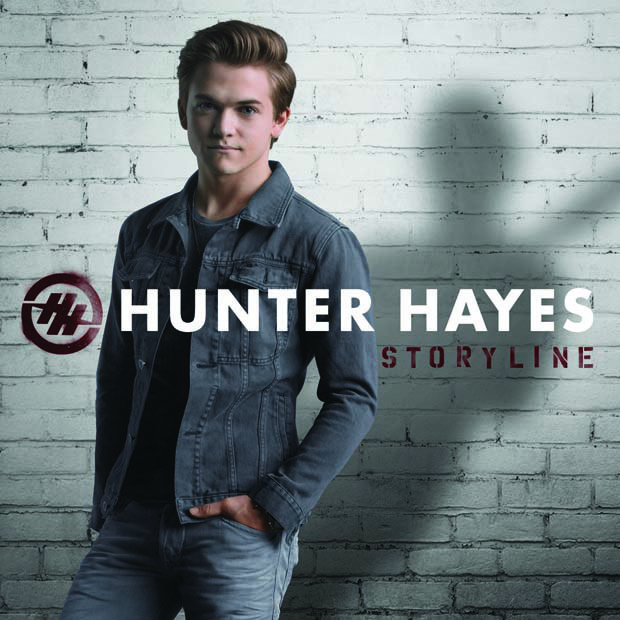 Country Singer Hunter Hayes had just released his second studio album, Storyline. This is Hunter's third official album; his other two albums are called Hunter Hayes and Encore.
This new album gained massive attention when he debuted the song, Invisible, at the 2014 Grammys. In an interview with Entertainment Tonight, Hunter said that Invisible is not only about bullying but it was about being misunderstood. He explains how in high school, he was nerdy, but now he realizes how proud he is to be who he is. Being a singer who can play more than thirty instruments is extremely impressive in itself, but the fact that he can play the instruments and give an emotional inspiring performance with each one of his songs is extraordinary. This album is really unique because if you look at the order of the songs, it is almost like its name, a storyline. The first four songs are upbeat love songs. After Invisible and Interlude, the songs start to become more intense and they are essentially break-up songs. Even though these songs make you have different emotions, there is a cohesiveness among the songs that is undeniable.
In addition, Hayes is attempting to set a Guinness World Record by playing ten shows in six different states in a 24-hour period. The previous record holders were the Flaming Lips – a band he opened for when they tried to set their Guinness World Record. Hayes is calling this the 24 hour road race. He hopes to not only promote this new album but also fight hunger by partnering up with ConAgra Foods.
All of these songs not only have a great beat, but also a great meaning. Having waited for the release of this album, I am certainly not disappointed. He is an amazing singer-songwriter and steers clear of the music that is "mainstream" by creating original beats and tunes that speak to the listener. My favorite is "You Think You Know Somebody" because it has such an intensity to it and the lyrics speak the truth. His songs are relatable and truthful to almost everyone. I've been listening to his music ever since I heard "Wanted" from his self-titled album. Despite not being the greatest fan of country music, I believe the music's intensity and power is enough to draw anyone in. Storyline is one of the top albums on the iTunes chart and it definitely deserves to be there.